Due to the uniqueness of the information in this presentation, we are expecting a sell out based on capacity restrictions.
Featured Presenter is Phil Nicolosi III, J.D. in collaboration with John LiCausi
One ticket per person is required for admission.
Signature lunch wraps are included in this price.
Tickets will not be sold at the door.
A limit of 30 people will be able to attend this presentation.
No video or audio recording.
Call 815.979.1229 with any questions.
Please scroll below for full event description.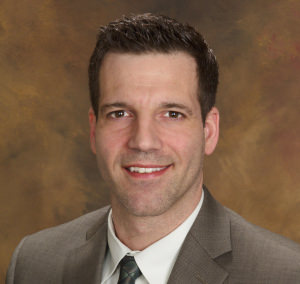 Your $67 ticket to this presentation is the 1st step towards saving thousands in legal fees and lost time if your website or e-commerce practices cause legal problems.
Phil Nicolosi has clients across the United States and even some that are international. The reason that his clients seek his expertise from a distance is because there are very few attorneys with a core focus on Internet legal protection.
Areas of Concern for Businesses Operating Online:
— Having a website for your business WITHOUT proper legal terms and disclosures, etc. can be more dangerous than not having insurance on your car or house!
— Taking advice from OTHER legal counsel that does not thoroughly understand e-commerce and Internet marketing related legal matters could mean your business is still susceptible to liabilities.
— Using social media to promote your businesses can produce significant liabilities under state laws and the FTC Act that your business must understand.
Using pictures and text content on your business's website that has been taken from another website without permission is copyright infringement and can land your business in hot water!  Learn why…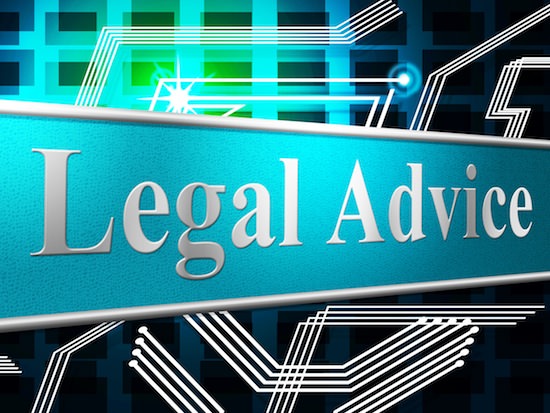 — Google is giving more credibility to business websites that have proper legal protection.  Increases in credibility could mean increases in your Google ranking (SEO), or possibly a lower cost-per-click for those businesses that are utilizing pay-per-click marketing.
Who Should Attend this Presentation?
1)  Any and all businesses that have a website.
2)  Any and all businesses that use social media.
5)  Any startup business or aspiring entrepreneurs.
Presentation Breakdown:
1)  The top 5 concerns that businesses face by operating online and how to prevent those problems.
2)  Startups and small businesses:  Learn important fundamental legal guidelines related to your business branding. Issues such as brand name trademark infringement and the benefits of Federal trademark registration will be discussed. Learn how to protect your brand(s) and avoid catastrophic mistakes in the beginning!
3) Learn why it is paramount that businesses control their own domain name(s) at all times!  We will also cover the Uniform Domain Name Dispute Resolution Policy and explain why this relatively unknown legal tool has helped thousands of brand owners protect their intellectual property without resorting to filing an expensive lawsuit.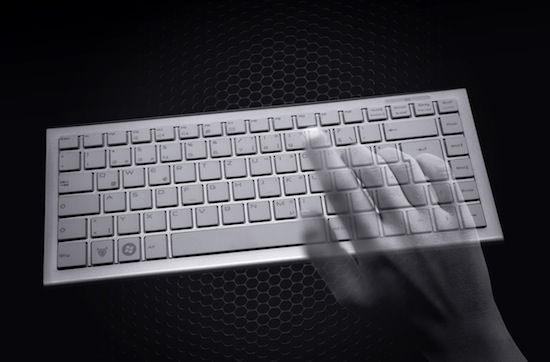 4) Does your business use social media?  Do you put client testimonials on your website?  Every business must understand the concept of "material connection" and the definition of a sponsored endorser.  Learn WHY a business must control the posts of their employees and any other paid endorsers. Additionally, every business that markets online must understand the guiding principals behind the FTC's revised 2009 Guidelines on advertising and using testimonials online.
5)  Did your business receive a bad review on Yelp, Facebook, or in Google?  Can you do anything about it legally?  Learn what steps your business can and should take to protect your brand reputation across social media and the Internet.
BONUS:  Bring ONE question of your own for Phil to answer at the end of his presentation related to legal concerns surrounding operating a business either online or offline.  Please make sure that it is a question that can be discussed in an open forum with the other attendees.
Friday, November 18, 2016 from 12:00 to 1:30
GreenFire Restaurant (banquet area)
Signature lunch wraps are included
………………………………….
"Phil has helped my company, Insurance King, obtain my domain name, stopped people from targeting my business online, handled numerous real estate transactions, is doing copyright work for my other company, and is as passionate about my companies growth as I am. If you are looking for a great corporate or internet lawyer, then Phil is your guy."
Dan Block, President Insurance King Agency, Inc.
Phil has helped me with a variety of legal services including website legal compliance, business contracts and employment issues.
He is knowledgeable, intelligent and has my best interests in mind. His communication skills and tact help get points across to those I'm working with in a way that allows us to move the process forward instead of deadlocking.
I have worked with many attorneys and some of them are stuffy, hard to relate to and slow. Getting things done feels like walking through molasses with some attorneys. In contrast, working with Phil is a pleasure. Phil is extremely knowledgeable and can quickly take a potential problem or risk and breakdown the options and potential solutions. It is easy to have a good working relationship with Phil because he is bright and is easy to talk to regarding any situation. In the many issues and challenges I have brought to Phil, I have always been able to easily talk with him about exactly what my concerns and intentions are and he is able to give practical advice based on his knowledge and experience with the result of me feeling informed and confident that the course of action decided upon is the best for my situation.
Gary Sinard, President, Business Builder Enterprises, Inc.
………………………………….
This is the second lunch in a series of Internet marketing tutorial based lunches to be announced.
Don't miss this rare opportunity to learn how to protect your business from liability when operating a business online and/or marketing on the Internet!  Please use the Add to Cart button towards the top of this page to purchase ticket(s).
Call John LiCausi at 815.979.1229 with any questions.