Need Better Business Photos?
Websites and social media have become integral platforms for businesses to connect with their prospective clients. With such an enormous wealth of information being shared on the internet each day, it's challenging to know how to present your business in a way that stands out. 
The internet has certainly changed how we do business today by changing where people look for information. 
Who is open?
What do they offer?
When are they available?
Why are they the best choice?
These questions were once decided upon in a face-to-face encounter or a phone call, but today these answers are mostly answered through your corporate website.
It is important to note that when people are formulating their first impression of your business behind a computer screen or mobile device, the window of time to capture their attention is extremely small.
What Helps Capture the Attention of Your Website Visitors?
Commercial photography can facilitate your company growth because it helps present your facility, your team, and your products or services in the most professional manner possible. 
Having high quality imagery of your business drastically improves the visual appeal of your website, which can increase the likelihood that someone will convert from a website visitor to an actual inquiry.
Just Say NO to Cell Phone Photos!
Nowadays, most everyone has a cell phone with a high resolution camera. The problem is that those cell phone cameras are extremely limited in regards to visual capabilities. 
While cell phones may be able to capture impromptu family memories, they are not necessarily ideal to capture an impactful photo of the inside of your manufacturing facility, jobsite, or office location, etc.
Other factors that may be lacking from cell phone photography is proper lighting, the best angle, as well as the expertise and experience of a professional photographer. Therefore, we always recommend professional photography to our business clients as opposed to using cell phone imagery.
Stand Out from Your Competition.
What else can grab someone's attention like a compelling photo? 
Well, the truth is that very few things on a website can help add as much value to your business as professional photographs.
In some instances, professional photography may be the KEY to outshining your competition! It can certainly give your business a competitive edge when done properly by the right photographer.
Most importantly, you have worked hard to get to where you are today and deserve to spotlight the unique skills that your business offers in its industry and in the community. We have the expertise necessary to document that skill and capture your business's core competency using documentary photography.
Please Note: Effectively documenting the important aspects of your business using imagery is certainly easier said than done, and typically requires a skilled photographer with a specialty in commercial photography.
We Make the Entire Process Easier.
Our professional photographer can coordinate the photoshoot of your business with the specific needs of your new website when you choose us for both photography and website design. How does this benefit you?
It benefits you because we will assist with the strategy and the goals of the photoshoot in relation to your new website so that you can continue to focus on your business, thus saving you the hassle of coordinating another photographer with a separate website design company. We also offer competitive pricing for our photography services. 
Meet Jasmine, Our Professional Photographer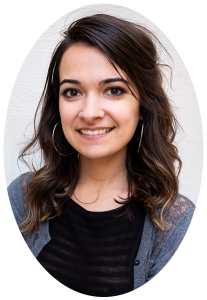 Jasmine has been working in professional photography for over a decade. She has experience with photography for business, event photography, and product photography; offering portraits for business owners, individuals, couples, and families. She is passionate about documenting the present moment and helping people share their stories. Jasmine sees photography as an opportunity to show others a side of themselves they can feel confident about. 
Interested in booking a commercial photography session? At Internet Marketing Experience, our goal is to capture vibrant images with internet marketing strategies in mind. We would love to hear from you! 
Please call us at 815.979.1229 or use the contact form at the top of this page to email us.