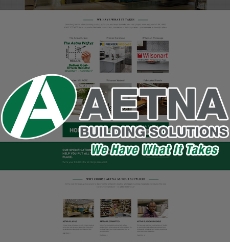 Aetna Building Solutions
Janae OConnell
"John and his team are extremely responsive and always helpful no matter what the question or issue. Their quality of work is excellent!"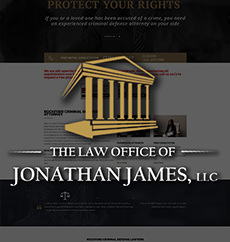 Jonathan James
Owner
"John LiCausi and his team at IME are the absolute best choice for SEO! My law firm has two locations, and we used their SEO plan to bolster the search engine rankings for the newer location. I am now seeing more Google search engine leads coming from the newer location versus my primary location! I appreciate all of the help and guidance. Thank you Internet Marketing Experience!"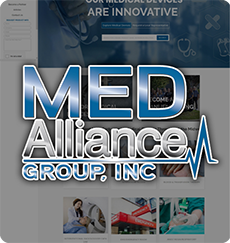 Christie Penzol
Marketing Director
"You have been very fabulous to work with and have done an outstanding job on our three websites for MED Alliance! You have been very responsive to our requests and very helpful in training us to use the sites. Thanks for everything you did!"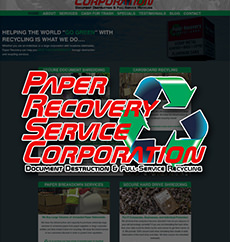 Frank Graceffa
VP of Biz Development
"John took Paper Recovery to ROCK STAR status with his SEO program!"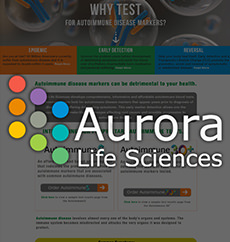 Dennis Dougherty
Vice President Wellness Development
"Thank you and your group for the design and coding for our new website. Your contribution in making the website consumer friendly while highlighting the product buy page was right on track. Your patience with us as we provided content and changed this content multiple times is very much appreciated. Working together as a team was a very enjoyable experience. We look forward to an association with you as we continue to evolve the website and the business."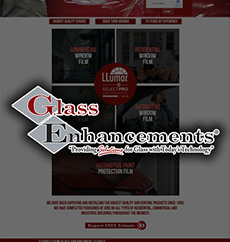 Dan Murdoch
Owner
"Received a new business lead from an architect recently and we asked where he heard about us. He said one of the trustees for his clients had seen our website, really liked it, and told him to call us. Kudos to Internet Marketing Experience, nice work! Thank you."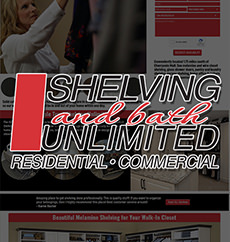 Joe Weller
President
"John, Shelving Unlimited would not be where it is today without Internet marketing and your guidance. I would have liked to attend your Internet Marketing Experience lunch this afternoon, however, I have two customer appointments this afternoon (that I will turn into sales) because they searched the Internet for shelving companies and found us at the top. My last three leads were from Internet searches."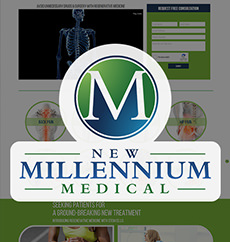 Emily Parrett
Director of Operations
"John, our new company website looks great!! We are really impressed with the work that your team did and we couldn't be happier!!"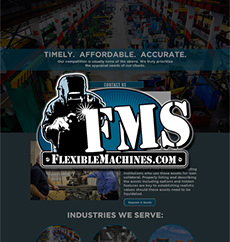 Todd Wellens
CEA – President
Flexible Manufacturing Systems, Inc.
"I would like to highly recommend John LiCausi for web development and optimization services! John really helped me out after working with another firm under very difficult circumstances. His dedication to getting our company's website finished and looking fantastic was greatly appreciated and we have had numerous compliments on its look and professionalism. Furthermore, John's optimization efforts have put our main key search terms either at the top or on the first page of Google's search results. If anyone would like to talk with me personally about Mr. LiCausi I would welcome the call."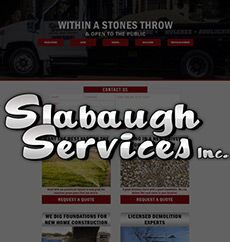 Nate Slabaugh
Co-Owner
"Our new website looks great! Thanks."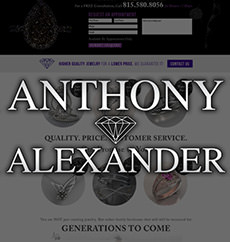 John Bondick
Co-owner
"We have had three different website designs for our business over an eight year timespan. We became accustomed to being oversold and under-delivered for website development.
Most recently, after evaluating the proposals of a local ad agency as well as John LiCausi, we decided to choose John.
During our preliminary website discussions, it was clear that John showed the most interest in our business….and I mean REAL legitimate interest! He was asking us questions like a customer. He asked what website features were important to us, took detailed notes, and then asked even deeper questions.
He then took that information from our meetings and coupled it with his vision, and developed a new website concept that was a home run! We needed to make only a couple very small adjustments to the website concept. Thank you John for being a honest, reliable, and trustworthy website partner for Anthony Alexander Diamonds."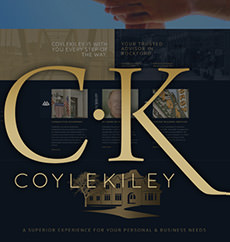 Jeffrey Beto
Vice President
"I have worked with John on two new website projects to date, and his attention to detail is unmatched. He does things right, asks questions, takes time to learn, and from there is able to deliver a fantastic product. He explains the process from start to finish and keeps you updated throughout. I wholeheartedly recommend John and his team for any of your web development and SEO needs."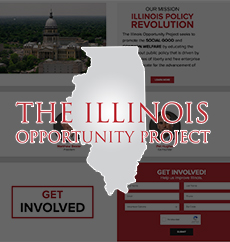 Matthew Besler
President
"After discovering our website was hacked, we called John. He immediately went to work to resolve our issues, update our security, and safely get us back online. As part of the process, his company also redesigned our website.
Since the upgrade, we have had more website visits and nearly a 100% increase in online donations.
John and his team offer professionalism, industry knowledge, and they made sure to understand our business goals and website objectives within the process. Thank you, John, for your partnership and leadership."